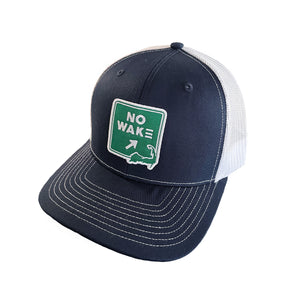 The Limited Edition No Wake + ExitMerch Hat is a collaboration by two, woman-owned, small businesses that prioritize supporting their local communities. 
No Wake x ExitMerch is a perfect combination. When you pull off your EXIT on the Cape, you have arrived to your "happy place" - it's reconnection, it's rediscovery, it's renewal, it's reinvigoration.  Every EXIT on the Cape is No Wake. 
This collaboration is to raise funds for the non-profit Cape Abilities. The mission of Cape Abilities is to serve ­­individuals with ­disabilities on Cape Cod by educating, counseling and ­providing residential, therapeutic, social and employment supports that empower them to achieve meaningful and ­valued roles in the community.
No Wake + ExitMerch will donate 100% NET proceeds from this hat to Cape Ablities.

capeabilities.org